Join host Lark McCarthy each week for Emmy nominated Inside E Street.

Inside E Street takes a non-partisan, civil look into issues critical to Americans, especially those north of 50. It's your inside resource on financial and health issues. Make sense of the noise. Join us, Inside E Street.
Check here for local listings.
Watch latest stories.
Purchase a DVD of Inside E Street from MPT
Check here for Season 2 Show Index

Maryland Public Television (MPT) is a leading producer and distributer of innovative national public television programming to the 350 member stations of the Public Broadcasting Service (PBS).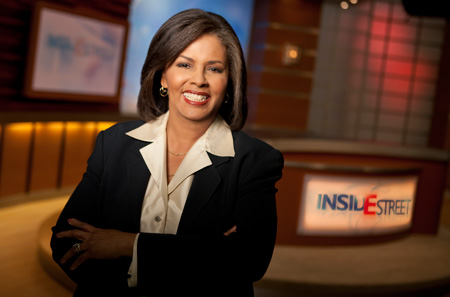 Lark McCarthy on the set of Inside E Street.
Sponsored by:


Distributed by: