Join host Leeza Gibbons each week for Emmy nominated My Generation.

This smart, entertaining half hour is filled with just the right mix of celebrities, experts and everyday people looking to get the most out of life. From staying healthy and saving money to pursuing your passion and making a difference, My Generation reflects the focus of today's 50+ population.


Nationally known celebrities and experts share information and stories with voices from across the country.
This is TV at its best. My Generation has it all.


Check here for local listings


Watch latest stories


Maryland Public Television (MPT) is a leading producer and distributor of innovative national public television programming to the 350 member stations of the Public Broadcasting Service (PBS).

Purchase a DVD of
My Generation from MPT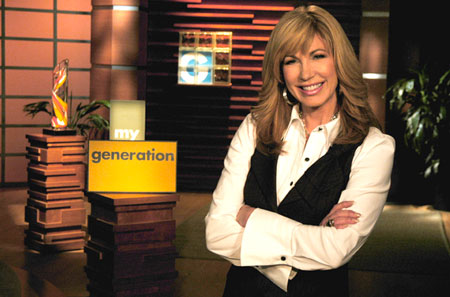 Leeza Gibbons on the set of My Generation.